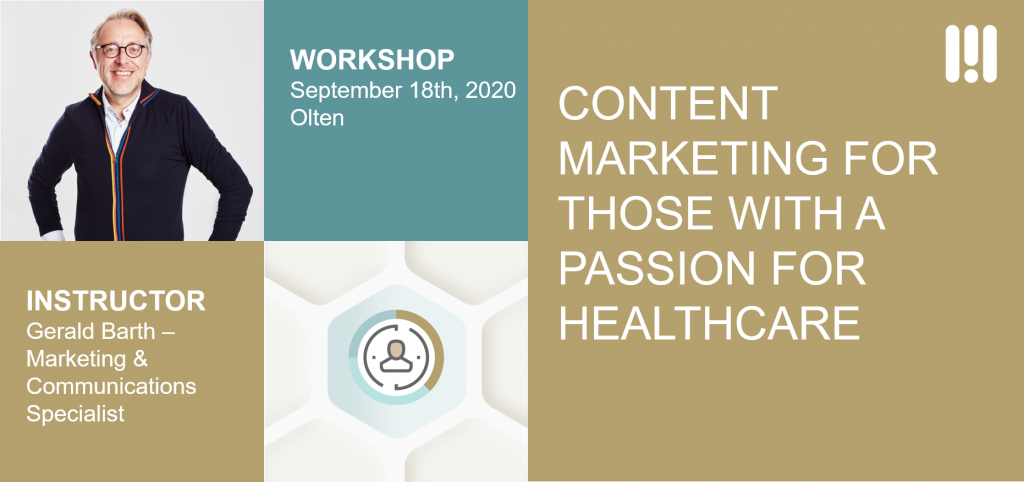 What­ev­er your source of mar­ket­ing infor­ma­tion is, you will see con­tent mar­ket­ing pre­sent­ed as the one and only key to your issues with mar­ket­ing, sales, brand­ing and even with tal­ent acqui­si­tion. It takes less than a sec­ond for Google to come up with 4'230'000'000 results relat­ed to the search term "Con­tent Mar­ket­ing". Is this true? Is con­tent mar­ket­ing the key to all your issues?
Mar­ket­ing tech­niques evolve with every break­through in dig­i­tal tech­nolo­gies. Mar­keters adapt to these tech­nolo­gies with con­tent mar­ket­ing, inbound and out­bound mar­ket­ing, sales fun­nels and cus­tomer jour­neys, to name just a few. This work­shop will pro­vide you with a basic under­stand­ing of con­tent mar­ket­ing and some tools to start devel­op­ing your dig­i­tal mar­ket­ing strategy.
Our work­shop is tar­get­ed to peo­ple who are nei­ther mar­ket­ing or com­mu­ni­ca­tion spe­cial­ists nor dig­i­tal natives, but would like to under­stand how con­tent mar­ket­ing enrich­es the cus­tomer jour­ney and adds val­ue to your business.
To book your space, please send us an e‑mail to: workshops(at)medicalboard.ch
For more details about the work­shop please view the work­shop fact­sheet.
Time: 13:00–17:00, Sep­tem­ber 18th, 2020
Loca­tion: 4th floor, Solothurn­er­strasse 235, 4600 Olten (Usego Areal)
Please note that space is lim­it­ed. Coro­na safe­ty dis­tances will be ensured.
All posts
Case Studies
Events
Insights
News
|
We are happy to welcome and have Chaitra onboard. Chaitra has an MBA degree and 12+ years of diverse international ...
Read more

→