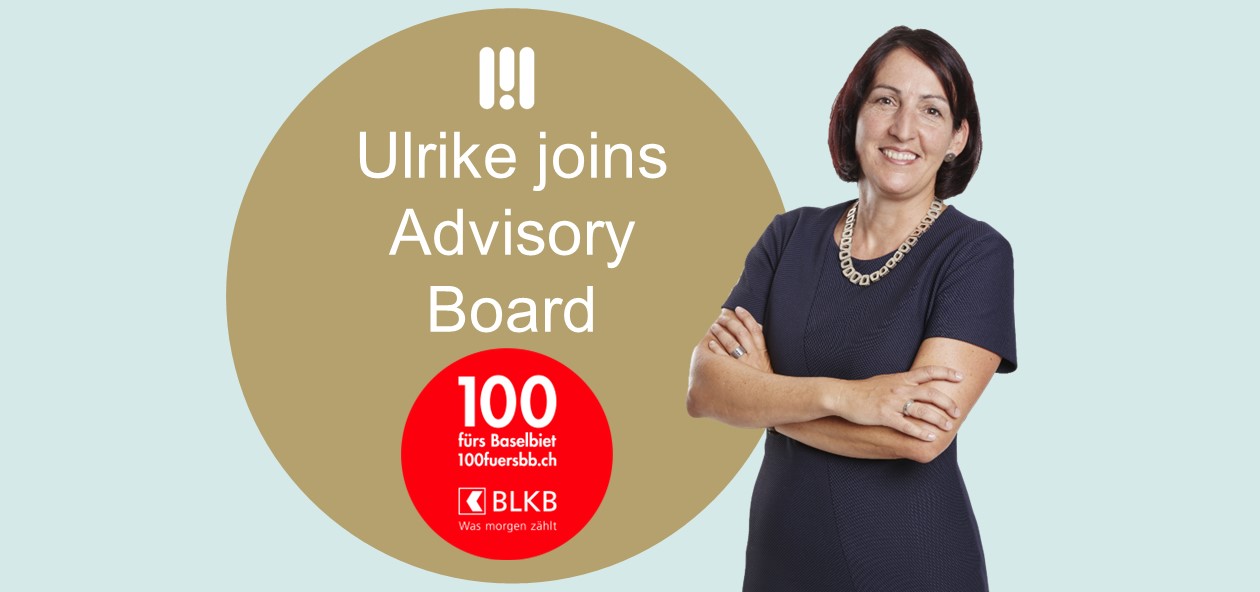 "100 fürs Basel­bi­et" is an ini­tia­tive to sup­port inno­va­tion and region­al devel­op­ment in Basel­land. The ini­tia­tive pro­motes access to finan­cial resources and con­sult­ing ser­vices to help start-ups or estab­lished SME in the next step of their development.
We are very pleased to announce that Ulrike Neu­berg­er has been select­ed to join the Advi­so­ry Board where her Inno­su­isse per­spec­tive and coach­ing expe­ri­ence will sure­ly be a great asset. From many years in dif­fer­ent indus­try func­tions along the entire val­ue chain as well as being a co-founder her­self, she knows first-hand the chal­lenges that start-ups and SMEs are facing.
As a com­pa­ny reg­is­tered in Basel­land it's an hon­or to be a part of these efforts to devel­op the region.
All posts
Case Studies
Events
Insights
News
|
We are happy to welcome and have Chaitra onboard. Chaitra has an MBA degree and 12+ years of diverse international ...
Read more

→